B3Living
Webinar Download
Welcome to Your Equality, Diversity & Inclusion Webinar….
This webinar is the first part of your Equality & Diversity training. All you need to do is click the 'download webinar' button at the bottom of the page, make a cuppa, grab a pen and paper, and get started on the learning journey.

You will need to allow an hour and it's important you have completed this before you attend Part 2 of the training.
What's it all about?
The webinar explores the topic of Equality, Diversity and Inclusivity: what it means to you as an employee of B3Living; how it relates to your engagement with your customers; how it aligns with your customer Ethos and B3Living's commitment to reduce barriers to social mobility and promote equal opportunities.
DOWNLOAD WEBINAR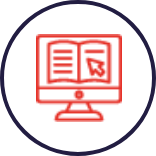 Explore what Equality, Diversity & Inclusion means
Discuss how assumptions and stereotypes impact interactions
Identify the fine lines between Discrimination, Harassment, Bullying and Banter
Prepare for Part 2 of your training
B3Living EDI Webinar
The webinar will download to your computer 'Downloads' folder. It's a large file so it may take a few minutes until you see it there.
Download
download