OUR STORY
& MEET THE TEAM
"We always ate dinner together as a family so from about the time I could write my name, I was attending the informal strategy meetings my parents often chaired at tea-time, as they balanced a young family and new business.
I remember the day my mum – or Kasmin as she is now known to me Mon-Fri, 9-5 – interviewed RightTrack's first employee in the garden on a summer's day. I was five. Her name was Vicci. She was shy, and seventeen.
As RightTrack, Vicci and I grew together there was no way of knowing that written in the stars was an exciting, intertwined future at each other's side.
Condensing the following three decades into a paragraph is a tall order but safe to say, it's been full of mostly spectacular highs.
There are a lot of special things about this story. Not just the gratitude I hold in my heart for a decade of working closely with my parents once I was fully grown and formally joined the team. Or the luck of ending up leading the business with Vicci (one of the most supportive and authentic human beings you could ever meet). But we are both now in the most privileged of positions to maintain and nurture the essence that has always been at the heart of RightTrack – and that is, quite simply, a belief in people. A belief that with a little bit of learning, and a lot of brave, we can ignite the potential within and achieve incredible things together."
Claudia Cooney
Managing Director (second generation)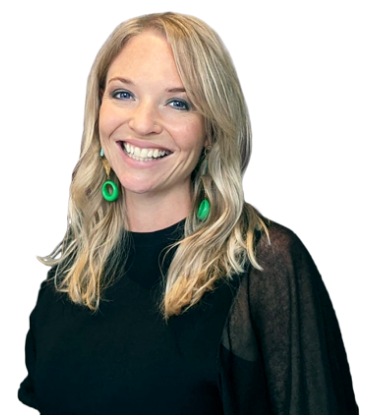 Claudia Cooney
Managing Director
Claudia started in the learning and development sector in 2009. Today she specialises in the creative design of bespoke learning solutions that flawlessly align with individual customer needs.
With a passion for challenging the status quo and giving all people an opportunity to shine, she stands at the helm of our organisation driving innovation and keeping alive the essence with which RightTrack was established all those decades ago.
Vicci Whelan
Customer Experience Director
Vicci was RightTrack's first ever member of staff. She joined in her teens, and a quarter of a century later, oversees business operations and effortlessly builds relationships with customers. There isn't anything she doesn't know about RightTrack (just ask her and see!).
If you are lucky enough to work with Vicci you will see that she epitomises the essence of RightTrack with her fabulously positive approach and unwavering commitment to support colleagues and customers to make a difference.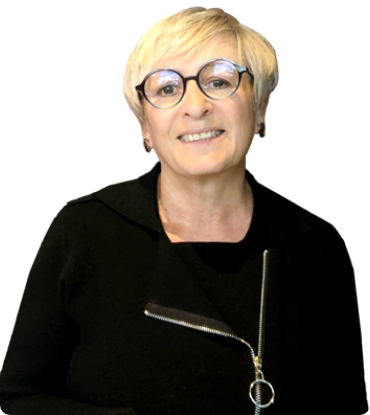 RightTrack Learning was born from Kasmin's vision to help people shine brighter.
Not only is she a Learning Design Genius, and managed development projects for the likes of Gucci, IKEA, National English Ballet, Mecca Bingo, Kellogg's and Volvo, she has been awarded an OBE by the Queen, for her services to training and export. Enough said!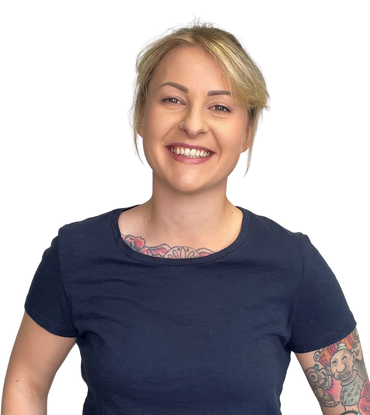 Jess Sandham
Head of Research, Design & Transformation
With more than 10 years' experience delivering programmes and projects, leading change, coaching, and learning delivery, Jess' work has been pivotal in driving engagement and accountability for organisational culture and behaviour change among leadership teams.
Motivated by a belief that everyone should be able to authentically connect with and fulfil their aspirations, Jess focuses on creating environments in which people are empowered to be their whole selves.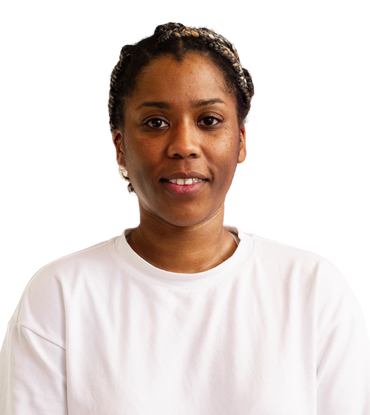 Lauren Blackwood
Diversity & Inclusion Training Consultant
Lauren is an expert trainer, consultant and facilitator. With a background in philosophy and sociology, Lauren has the problem-solving and critical observation skills needed to identify and address cultural and systemic issues.
Lauren's vast amounts of experience and knowledge from her time at New Mexico State University, University of Birmingham and Kings College London covers race, ethnicity, class, sex, gender, non-monogamy, decolonisation, intersectionality, neurodiversity and much more.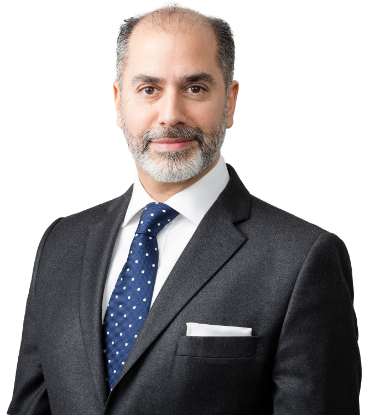 Taymour Qabazard
Trilingual Soft Skills Learning & Development Specialist
Taymour is a highly-qualified, international development consultant. He is fluent in three languages, a Master NLP Practitioner, Thought Field Therapist and always at the cutting edge of L&D.
He has an impressive client list including Credit Suisse, Gucci, National English Opera, JP Morgan and Saatchi & Saatchi. But, best of all, Taymour is one of those special kinds of people you bump into in life; a gem and a true pleasure to work with.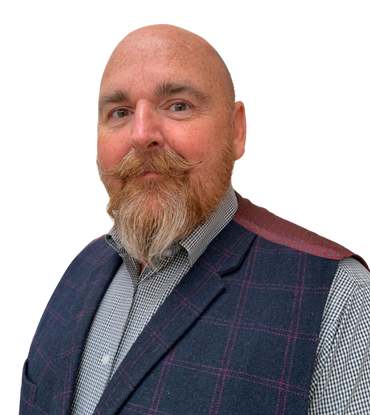 Steve McManus
Soft Skills Learning & Development Training Specialist
Mr McManus has been part of the RightTrack team since the 90's! The passion and drive he injects into his learning design and delivery is contagious and the impact he creates is simply electric. He is asked back time and time again to work on a whole host of soft skills development projects including Management, Customer Service and Sales Essentials.
If you had to sum Steve up in one word, we think it would be: loveable!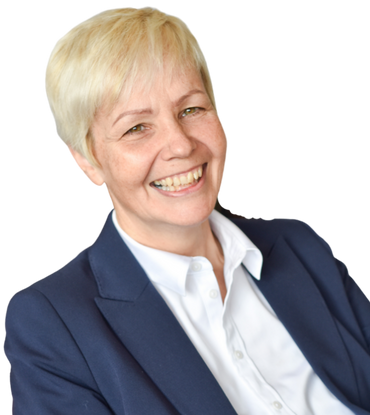 Paula Whelan
Diversity & Inclusion Training Specialist
Paula makes learning about diversity and wellbeing easy. She effortlessly brings key principles down to a practical level and challenges perceptions in a way that instigates 'ah-ha' moments instead of resistance.
With decades of multi-sectored experience from clients such as DFS, RNLI, Dublin Bus, and Fire & Rescue services across the UK, Paula is a force of energy who ignites meaningful discussions during every session.
Talmud Bah
International Diversity, Inclusion & Organisational Culture Consultant
Talmud Bah is an international educationalist, facilitator, consultant and coach specialising in diversity, inclusion, unconscious bias and complex behaviour change.
Upon reading his profile you'll be left awestruck by the quantity of his qualifications and the quality of his experience. Upon meeting him you'll be left with a true sense of what it means to communicate with empathy and non-judgement.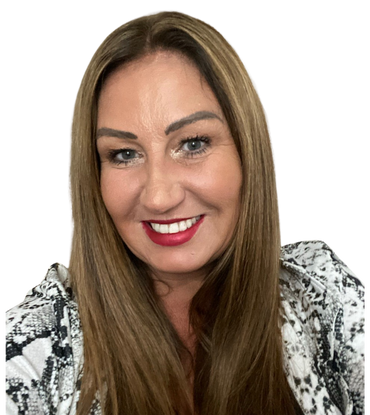 Jennie Davis
Senior Management and Leadership Training Consultant
As an organisational development and learning specialist, with over 30 years experience in driving culture change, Jennie is passionate in delivering creative solutions that improve personal and business performance.
From working in exciting roles such as Head of People Development at Somerfield/KwikSave and Head of Organisational Development at Ofsted, Jennie's hands-on experience of aligning learning strategies with ambitious business objectives shines through everything she does; she is a Learning & Development consultant of the highest calibre.
Simon Wergan
Management & Leadership Training Consultant
Simon Wergan is a values-driven leadership developer, committed to unlocking human potential. With expertise in coaching, leadership development, and cultural transformation, he simplifies complex concepts and connects with diverse clients. Notable achievements include coaching McDonald's Elevate Programmes and working with Boeing. As a former national sports coach, Simon coached Olympians, winning 13 Olympic medals, and played a significant role in Team GB's leadership success.
Katy Edwards
Management & Leadership Training Consultant
Katy Edwards is an energetic facilitator with 11 years of experience in Learning and Development across 18 countries. Renowned for engaging clients to set meaningful goals and boost performance, she has worked with various sectors, including NHS Digital and West Midlands Trains. With proficiency in leadership development, behavioral change, and personal growth, Katy's approachable style builds trust and fosters growth among diverse clientele.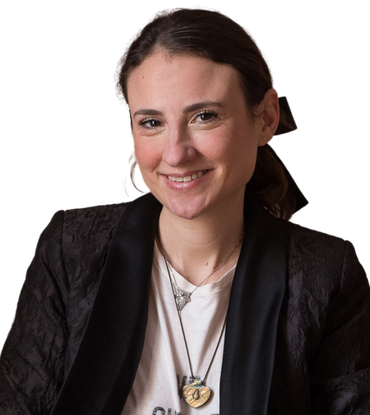 Chiara Condi
Trilingual Diversity & Inclusion Training Specialist
Chiara has over fifteen years of experience helping companies solve their greatest diversity and inclusion challenges by delivering tailormade programmes as well as workshops and events.
A sought-after speaker, an expert on a broad range of topics and with the ability to speak Italian, French and English, Chiara advises corporate clients around the world on creating innovative solutions to place diversity at the heart of their business.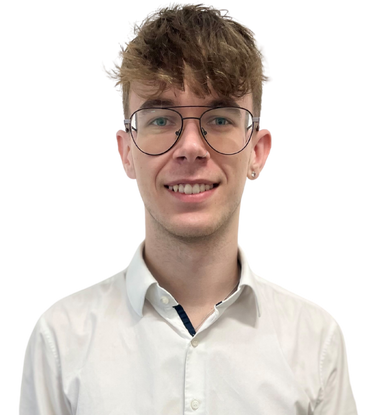 Liam Parry
Sales & Business Administrator
Joining RightTrack from the recruitment world and currently undertaking a Level 3 Business Administration apprenticeship, Liam is learning the ropes of all-things business and sales.
With a heap of customer service and planning superpowers, Liam works closely with the team to support on client projects from start to finish.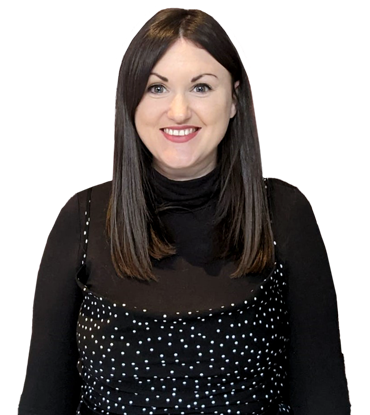 Emma Baldwin
Marketing Content Manager
With over 10 years' experience in executing campaigns, email marketing, advertising, event management and copywriting across different sectors, Emma oversees all the marketing within the company.
You're most likely to find Emma creating a project plan, for all her project plans!
Alfie Draper
Digital Marketing & Content Coordinator
Kickstarting his digital marketing career here at RightTrack, Alfie joins the team as a Digital Marketer & Content Coordinator.
With a personal passion for all things photography and videography, a keen eye for design and a flare for content, Alfie works closely with the marketing team to help projects come to life!
Shabnum Ayub
Executive Assistant to Directors
Having some form of touchpoint with every department in her previous role, Shabnum's organisation and project management skills make her the go-to person (and a multi-tasking expert!) for supporting the directors in their busy roles.
Whether it's coordinating schedules or bringing people together, Shabnum works closely with the team to streamline operations.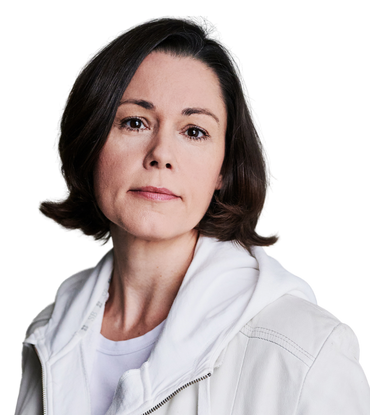 Highly experienced in working with a range of private and public sector clients, Zara is a West End actor who has been transferring her skills to the corporate world for over 10 years.
Zara has enjoyed extremely diverse stage and screen roles, including 'Beginning' for the National Theatre, 'The Mousetrap' in the West End, feature film 'Mad to be Normal' starring David Tennant, and the award-winning horror feature 'The Gatehouse'. 
James Parsons is an experienced character-actor, corporate role-player, and skills-coach and has worked with a wide range of clients in both the public and private sectors.
Assignments include one to one coaching and interview roleplays, group roleplays, real-play (acting out conversations that the client will have or has had with an individual), forum theatre, facilitation, corporate videos, audio, and voice over work.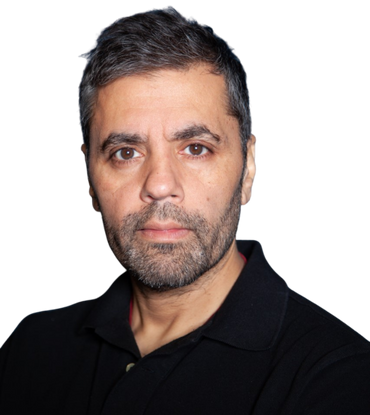 A Midlands based theatre, TV and corporate actor, Vimal has extensive experience in acting, script-writing, presenting and storytelling – starring in numerous theatre shows, podcasts and BBC One's very own Doctors.
Assisting the RightTrack team on various projects, Vimal is no stranger to role plays and hot-seating, acting out scenarios such as managing banter in the workplace and conversations about race.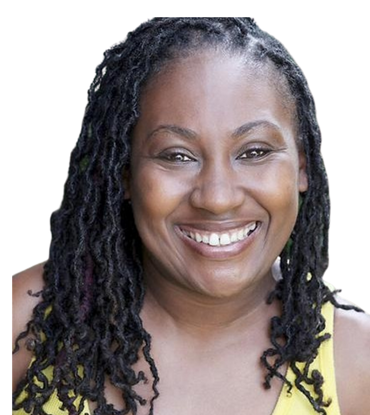 Tonia Daley-Campbell
Actor
With a vast background in the creative and performing arts industry, Tonia Daley-Campbell is an award-winning actress, writer, director, producer, community activist and presenter. 
Bringing each and every scenario to life, Tonia has extensive experience of role-playing and has supported clients from a range of sectors such as DFS, Health Education England and Shell.
Ryan is a trained actor with experience of working on both stage and screen.
He is passionate about using drama as a tool to promote change in criminal justice and corporate settings and has worked on development projects focusing on communication, mental health awareness, facilitation and leadership.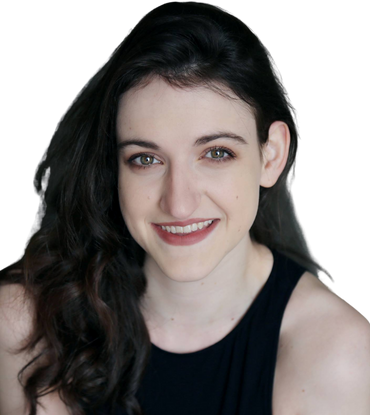 Jasmine has been working as a professional actor for over five years, and is especially experienced in interactive, improvisational performance.
She has honed her skill in natural acting-styles and 'hot-seating' through her work as a simulated patient for medical schools across the country. Additionally, she is an engaging public speaker and educator, having toured several regions with educational plays and workshops.