FREE VIRTUAL TRAINING
TO HELP YOUR PEOPLE THROUGH THIS
If your organisation is struggling financially or operationally due to COVID-19, but you have people who need training or coaching support, we'd like to help.
As a family-run business that specialises in tailor-made, in-house training we find ourselves with time on our hands as a result of projects being postponed en masse.
Although some customers are business as usual (a term we use loosely!) and working with us to find alternative ways to deliver their training, many others find themselves time and/or cash short as ways of working change dramatically and the economy is hit by the chaos that ensues.
It's those organisations, that have people who would benefit from 'emergency' training or coaching at this challenging time, but either don't have the funds to pay for external support, or the time to go through official procurement processes, that we'd like to help.
We'll Adapt to Meet Your Needs
If your organisation is struggling financially or operationally because of COVID-19, and there are people within your organisation who need support at this challenging time, let us know. We are offering practical workshops, or coaching, delivered live-online, free of charge, to equip managers and staff with new skills, confidence, and the feeling that 'We've Totally Got This!'.
Each workshop will be delivered 'in-house' to people from your organisation only so we can adapt each to the needs of your people.
There are a broad range of different sessions we could deliver including (but not limited to):

For Managers
Boosting Motivation & Morale
Having Challenging Conversations
Performance Managing Remote Teams
Managing Others During Change

For Everyone
Managing Yourself During Change
Successful Remote Working
Nurturing Mental Health & Wellbeing
Dealing with Difficult Customers
CONTACT US FOR MORE INFO
We've always liked to keep things personal.
And by that, we mean that we've never really been drawn to remote, relatively impersonal learning methodologies like e-learning, webinars and alike. However, virtual 'live-online' training is a different kettle of fish, and can bring teams some much at this difficult time: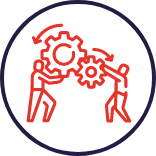 Pro-Activity Breeds Positivity
By inviting staff to group workshops we can help foster the feeling of positivity that comes from pro-actively working through worries and challenges together.
1-2-1 Support
By keeping workshop attendees to max 15, we give individuals the chance to work through the real-life challenges they are facing now, with the support of a professional trainer and facilitator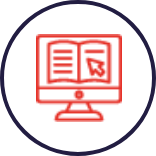 Interactivity for Anyone, Anywhere
By using a virtual learning platform, we can ensure easy access from any device and deliver a workshop that is practical and interactive (just the way we like it).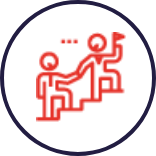 Tailor made for your Business
By offering virtual workshops as 'in-house' solutions we can concentrate on supporting one organisation at a time. This means we will deliver your workshop to groups of people from your business only, allowing support that's flexible.