It's the most wonderful time of the year. According to our radio and the adverts on television anyway.
One thing is for sure – there will be Christmas trees and decorations taking centre stage in shopping centres, 'All I Want for Christmas' on every radio channel, office shutdown between Christmas and New Year or festive parties planned with never-ending alcohol.
But for some, Christmas is not the most wonderful time of the year. Instead that most wonderful time may be Chinese New Year, Eid al-Fitr, Diwali or even occasions which happen at the end of the year, often overshadowed by Christmas, such as Bodhi Day or Hanukkah.
End-of-year celebrations are great for morale, for team-bonding and for rewarding employees after 12 months of hard work. However, organisations need to appreciate the diverse beliefs and be inclusive of everyone to truly value their employees. Yes, December may be dominated by this holiday, but there are other religious occasions and traditions that people practice and celebrate – or maybe even none at all.
The importance of an inclusive workplace
An organisation is all about people and without the people, there would be no business. Employees should be valued, have the right to be their true self at work and be respected in a supportive environment.
As well as having a positive effect on the individual as they feel a sense of belonging, fostering an inclusive workplace leads to increased employee engagement and performance.
So, how can you be more inclusive during this holiday season?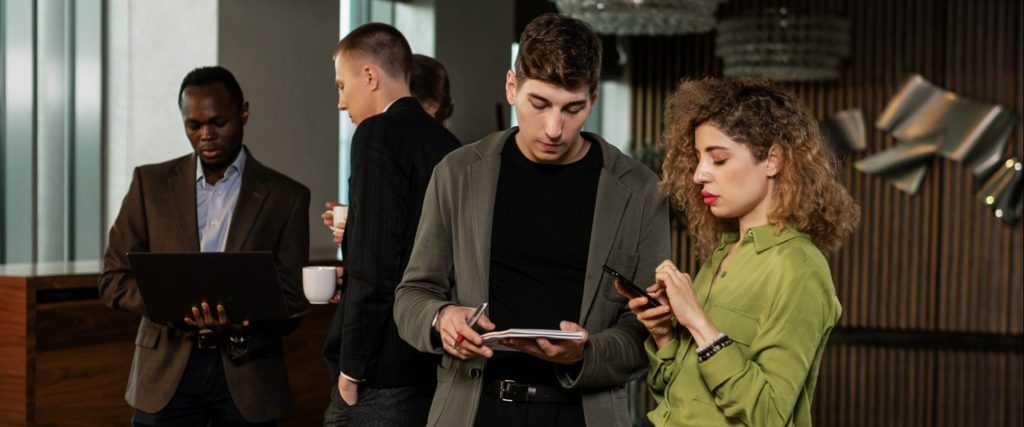 Ask your employees
It's probably the most obvious step, but one that some companies just ignore.
Do not assume by a person's name that they are of a particular faith and therefore will not want to take part in any festivities. Do not assume that because they're a new mum that they will attend the departmental lunch but not the evening party. Do not assume that they all want an after-work gathering down the pub.
Send out an anonymous survey to your workforce and find out what they want to do as a company.
Get to know your team
Really get to know your team. The time and effort spent doing this may create (or even enhance) a solid foundation for a working relationship as well as educating more of the employees on diverse traditions.
From the anonymous survey, find out what religions or traditions your colleagues follow. And then see how as a business, you can celebrate those occasions.
Start by educating the rest of your employees with a session where they all learn about the traditions and values and encourage them to get involved with any decorations, food or clothing. Ensure all colleagues stay aware of the cultural events by putting a reminder in your calendar – this also avoids the risk of scheduling any celebrations on other religious holidays.
Create a diverse planning team
Following the survey and workshops, create a diverse planning team who can evaluate all the responses and oversee all organisational occasions. Make sure there's people from all diverse backgrounds involved in the planning so it can truly be inclusive.
But, remember when it comes to holidays and religious events, nothing is mandatory. In some organisations, it's assumed that everyone will take part in occasions like Christmas Jumper Day, and comments are made if people don't. Whether it's for religious reasons or personal, some people may want to avoid celebrating around certain events and that should be understood company-wide.
Offer flexible holiday
According to the 2011 census, Christianity remains the largest religion in England and Wales, however Muslims are the next biggest religious group and a quarter of the population stated they had no religion.
The 2021 census (results to be published in 2022) is predicted that Christianity could drop below 50%.
So, how many people in your organisation celebrate other religious festivals and holidays? Are you being inclusive to them by letting them have this time off?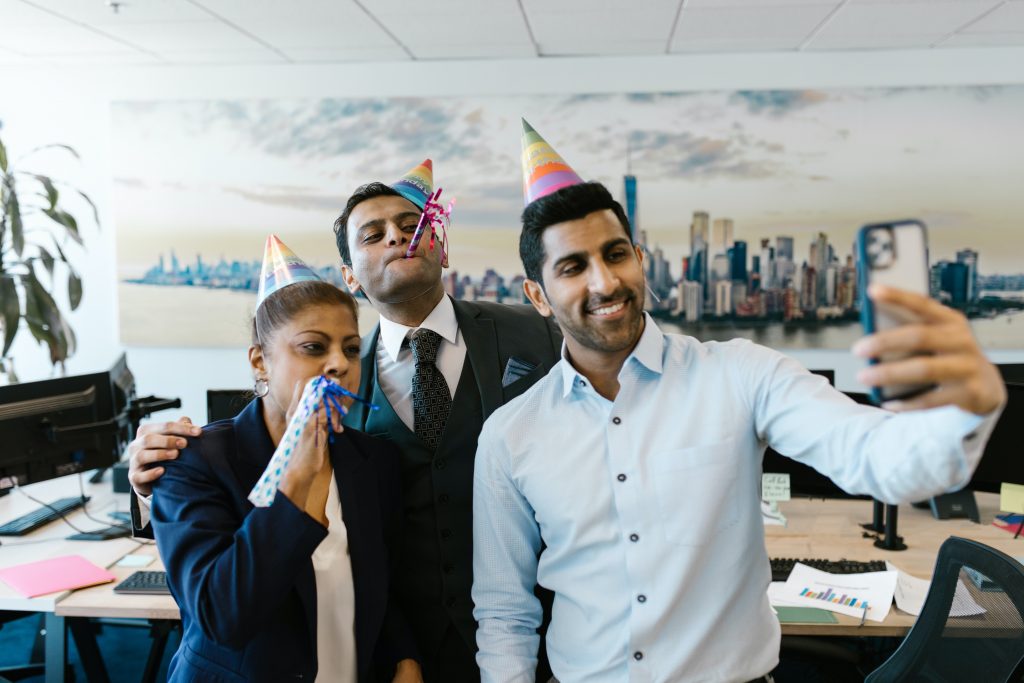 Alternatives to ensure you create an inclusive culture this Christmas
Of course, people want to have a little Christmas cheer in the office. But look at the wider picture.
Instead of an end of year Christmas party, arrange a New Year event which can be combined with the mission for the year as well as team-building activities
Stay clear of Secret Santa and spend time donating gifts and packaging them together for children in need
If you are doing a Christmas buffet, include food of all cultures
Rather than an office covered in tinsel and Santa popping up everywhere, dress the office with more generic winter decorations such as greenery and lights
In place of a party with alcohol, host a fun team-building activity such as a quiz or an escape room. If you must have a party, make sure non-alcoholic drinks are also provided
Don't forget to ensure that diversity is promoted all year-round. People need to be valued by their company and so their culture, values and religion should be respected by being celebrated too.
Inclusive Leadership Training
Find out more about our Inclusive Leadership training. Enquire about our next cohort of our open programmes, or train in-house, face-to-face or live-online.