There are many skills and qualities to being an inclusive leader.
Collaboration? Sure.
Trustworthy? Definitely.
Respectful? Without a doubt.
Showing vulnerability? Well, this is often seen as a weakness, creating uncertainty, a quality which may be held against us if we don't appear on top of things all the time.
But, in truth, vulnerability connects people and allows us to see people authentically. It can unleash great potential and benefits in the workplace but first, we need to truly understand the value of vulnerability.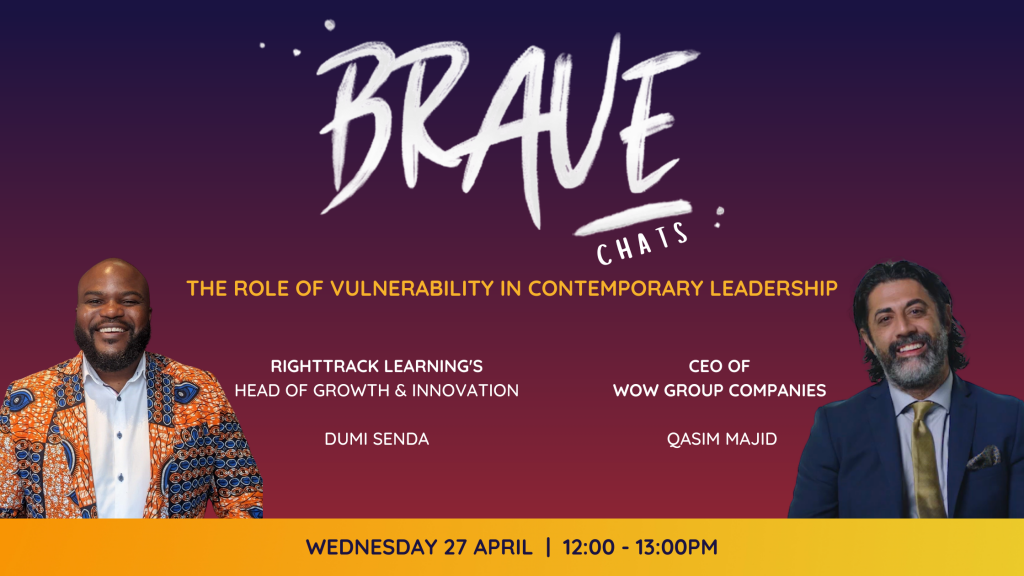 We spoke to Qasim Majid, CEO of Wow Group Companies, on being inclusive and authentic leaders.
Qasim has been building and growing businesses for over 20 years so has a wealth experience in leadership skills. Recognized for his entrepreneurialism, Qasim was previously appointed board member of Birmingham Chamber of Commerce and is now honary chair of the Asian Business Chamber of Commerce.
A frequent question but an important one – what does the term 'inclusive leadership' mean to you?
Qasim: For me inclusive leadership starts with understanding yourself, having self awareness of your own limitations, thoughts and biases with the fundamental approach of being able to challenge yourself. Asking oneself as to why you believe and act in a certain way in particular situations.
I also believe in the stripping of your ego; ego mastery is a holy grail to becoming a great leader. If you conquer your ego, then you will create an environment, by default which is inclusive, where people feel safe to air their concerns.
How can leaders increase employee engagement?
Qasim: In short… by listening more, and talking less.
What is one leadership lesson you have learned?
Qasim: A small action is made great by its intention and a big action is made small by its intention.
Leading without that intention in place will not only hinder you from achieving the results you want but it may also cause detrimental issues, such as demotivation or a disconnection within the team. When that intention is present, a vision is shared and every action has a purpose which contributes to the end goal.
What qualities do you think make a great, authentic leader?
Qasim: I stand by the following three aspects which are our values:
Brave – Empowering colleagues and clients to achieve their goals, by helping them step outside of their comfort zones because that's where the magic happens.
Bold – Saying we are good enough, but always looking to do better. Whilst at the same time listening intently to our customers and colleagues and being open to feedback.
Empathetic – The most important value in our business. We encourage our employees to view the world from our customers perspective. Seeing the story from the opposite side allows us to not only to meet our client's needs, but to exceed them.
Any advice on how to manage a remote/hybrid working team efficiently?
Qasim: Make sure the team is connected, whether that be regular team meetings, off-the-cuff check ins or fun, virtual sessions where work is off the agenda for 30 minutes.
Instead of just telling the team, ensure there are actions in place which demonstrate open and transparent discussions. Make people feel welcome to speak about their concerns, to propose new ideas or to collaborate with colleagues.
Finally, trust people to get on with the job in hand. Yes, you're there if needed but there needs to be a level of trust. As long as they have the right tools to carry out the work they need to, then be flexible with them.
Bespoke training courses
RightTrack Learning is home to a family of learning and development specialists who, through the design and delivery of tailormade training solutions, support organisations just like yours to nurture inclusive workplaces, modern-day leaders and customer service superstars.