Dumi Senda, Head of Growth and Innovation at RightTrack Learning, is a global diversity and inclusion (D&I) expert and International Coaching Federation (ICF) certified coach.
Here he talks about the common pitfalls that curb the success of initiatives designed to address racial equity in the workplace and offers tangible recommendations for getting unstuck.
If you'd rather hear about this topic, then I recently spoke with a panel of inspiring people from the legal and financial services during a Brave Chat on 'How to approach conversations on race'.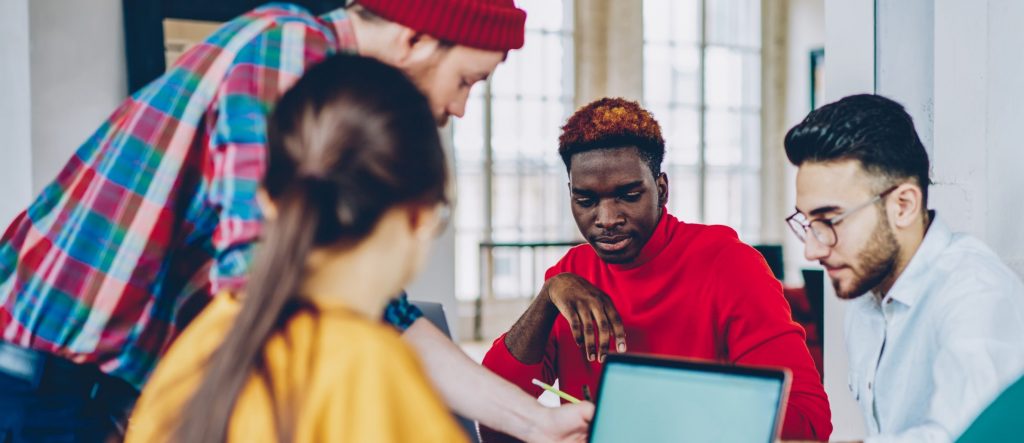 Why this is important…
In the wake of the murder of George Floyd, I was involved with interviewing hundreds of Black and Asian employees in the UK corporate sector about their lived experiences. As I have the lived experience of a black person and a minority in the workplace, I was not surprised to hear that most Black and Asian people felt that they were treated inequitably in the workplace.
What surprised me was how employers were spending money on diversity and inclusion (D&I) initiatives that do not improve the condition of their employees, particularly people of Black and Asian backgrounds. According to the 2022 report on Racial Equity in the Workplace by Flair, despite spending £5 Billion annually on D&I, "the majority of businesses [in the UK] are still using practices that impede or fail to effectively address racial equity".
Pitfall 1: Basing initiatives on intention not strategy
Just as you would not build a house without a plan, implementing initiatives on racial equity without a strategy is a riskier approach.
In most aspects of their business, organisations adopt and uphold a strategic approach as a matter of business as usual. Yet, it is not uncommon to find well-recognised organisations operating D&I initiatives without a defined strategy.
Here are some of the risks of basing your approach on racial equity on intention rather than strategy:
• Targeting merely perceived rather than actual needs
• Not maximising on ROI from your initiatives
• Further alienating the intended beneficiaries of your initiatives
Pitfall 2: Doing 'for' rather than 'with'
Due to poor diversity and representation of Black and Asian people in senior leadership positions in most UK organisations, D&I initiatives are largely shaped and driven by white people who may not always have the nuanced understanding of how to 'empower' their minoritised colleagues.
Research shows that there is a perception gap between what leaders think the impact of their D&I initiatives is and what the rest of employees think. The perception gap is widest in relation to experiences of minority employee groups whose views tend to be unrepresented in the top echelons of organisations.
This results in a 'saviour complex' in workplace initiatives on racial equity, with some of the following risks:
• Unwittingly reinforcing stereotypes of minority employees
• Undermining the trust of your affected employees in your D&I agenda
• Creating an organisation in the 'image' of the dominant white employee group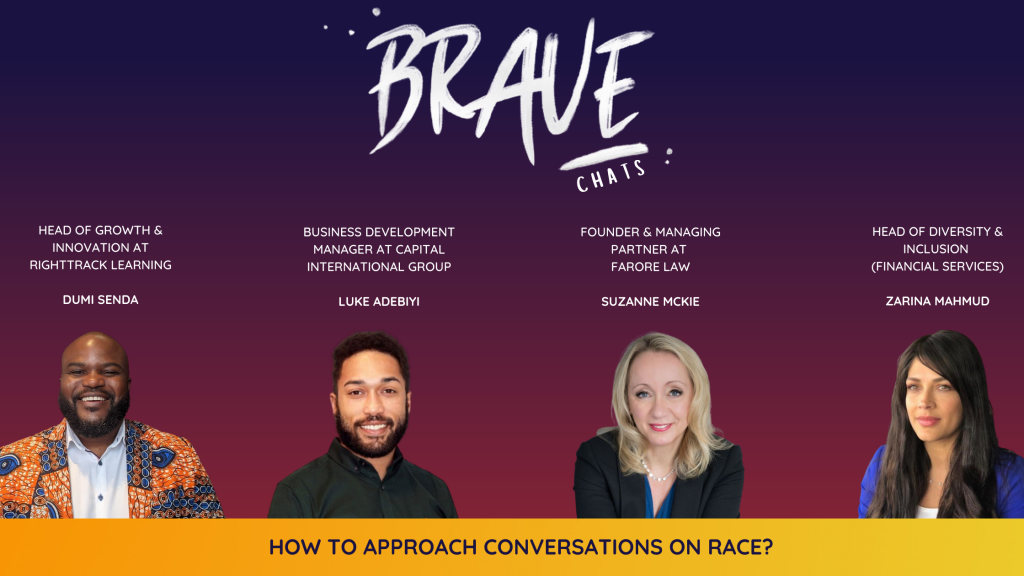 Pitfall 3: Making race a talk shop
If your business fails to hit its financial target, you would not gather the team to discuss their values and go on with business as usual till the next missed target looms. Rather, you would bear down on the underlying causes and ensure that corrective measures are taken with clarity and urgency.
Approaching racial equity in the workplace requires similar diligence and commitment, lest you undermine the trust of your employees who may view your D&I agenda as a 'tick-box exercise'. Of course, conversation on any subject including race can unlock meaningful value for teams and organisations, however such conversations should be pre-emptied with purpose and followed by clear and evaluable action.
Here are some risks of making race a talk shop:
• Leaving racism to fester in your company culture
• Placing a burden on Black and Asian employees to educate white colleagues about how to treat them fairly
• Exposing minority employees to anxiety from stirring up painful experiences and memories
Recommendations
I thought it would be fitting to borrow from the following key recommendations posited in the 2022 report on Racial Equity in the Workplace by Flair:
"Instead of discussing racial inequity as a purely emotional issue, tackle it like every other business problem"
"Technology needs to be implemented to gather the evidence, identify the problem, pinpoint key metrics, and meet clear goals"
"Racial equity strategy must be led from the top with unrelenting focus"
Final thoughts
For more insights on how to approach facilitating a meaningful conversation on race in the workplace (bearing in mind that a meaningful conversation on race leads to tangible action and outcomes), download our Brave Chat where we speak to two incredible senior leaders and explore the steps that organisations need to take to get more confident about talking about race.
To discuss how we can support your organisation to achieve genuine racial equity, contact me directly at dumi.senda@RightTrackLearning.com
Bespoke training courses
RightTrack Learning is home to a family of learning and development specialists who, through the design and delivery of tailormade training solutions, support organisations just like yours to nurture inclusive workplaces, modern-day leaders and customer service superstars.