Here at RightTrack Learning, we are very lucky to have such a wonderful team of people, and we want you to find out more about them too!
So, meet Lucy…RightTrack's Projects Manager who joined the company in the midst of the pandemic in 2020.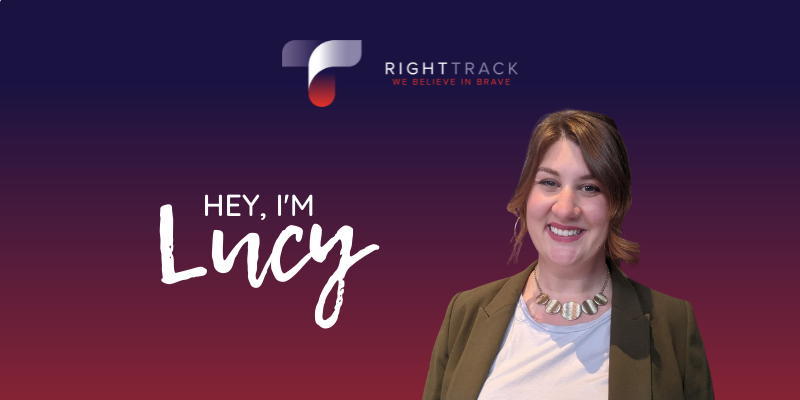 Name:
Lucy Yong
Job Title:
Projects Manager
What is your role at RightTrack?
I manage the client's project from point of sale right through to delivery and evaluation. I liaise with our project delivery team and our client to ensure that everyone has what they need to deliver memorable, meaningful training.
What do you like about your role?
The variety and the chance to do work that speaks to my skillset. I absolutely love it when someone tells me that I've made their day or their job just that little bit easier. My favourite thing about my role is the team that I work with – warm, friendly and full of integrity. Everyone is respected and valued equally which makes you really feel like part of the team.
What has been your biggest achievement?
Professionally – going with my gut instinct and moving on from the freelance work that I loved to become an employee. This was never part of my plan but sometimes life takes you in certain directions and finding the courage to be flexible and pivot felt like a huge professional achievement!
Personally – home-schooling during a Pandemic. It was chaos, I never want to look at fractions again and I still feel a shudder of horror at the words 'Google classroom'. But we got through it and managed to do it with more laughter than tears so I'm going to take it as a win.
What does being brave mean to you?
It isn't brave unless it scares you! So it could mean walking into a gym when you feel completely out of place or starting a conversation with a stranger or speaking up against something you don't feel is right. If it takes courage – and that also means courage in your convictions! – then it is being brave.
Explain a time you were brave…
Starting the gym when I'd hated exercise my whole life! I planned it for months before plucking up the courage to walk into the gym. As it turned out, it was never a phase and I still love it 3 years later. I feel very 'at home' there now and love feeling stronger and healthier. Even more, I loved conquering a long-held fear.
Describe your ideal weekend…
A lovely, European city-break! Ideally with my husband and our best friends – we've all left the kids at home with their grandparents. We'd take walks through places we've never seen before. We'd do a lot of window-shopping and ideally real shopping too! Inbetween all this we'd stop at sunny pavement cafes with lots of delicious food and drink and have long, uninterrupted conversations!
To contact Lucy or any of the team, email enquiries@righttracklearning.com or phone 0121 222 7313.
Courageous Conversations & Speaking Out
Find out more about our Speaking Out training. Enquire about our next cohort of our open programmes, or train in-house, face-to-face or live-online.